5 reasons to BUST YOUR IBS now? Easy:
1. You've been struggling for years and it's taken over your entire life.
2. You're sick and tired of being sick and tired.
3. You're flushing money down the toilet at temporary fixes: meds, laxatives, enemas, anti-diarrheals, probiotics, supplements, doctor's visits, hospital visits…
4. You don't want to be best frenemies with the bathroom.
5. You hate IBS crazy brain (ie constant anxiety about flareups, food, bathrooms, being out in public…)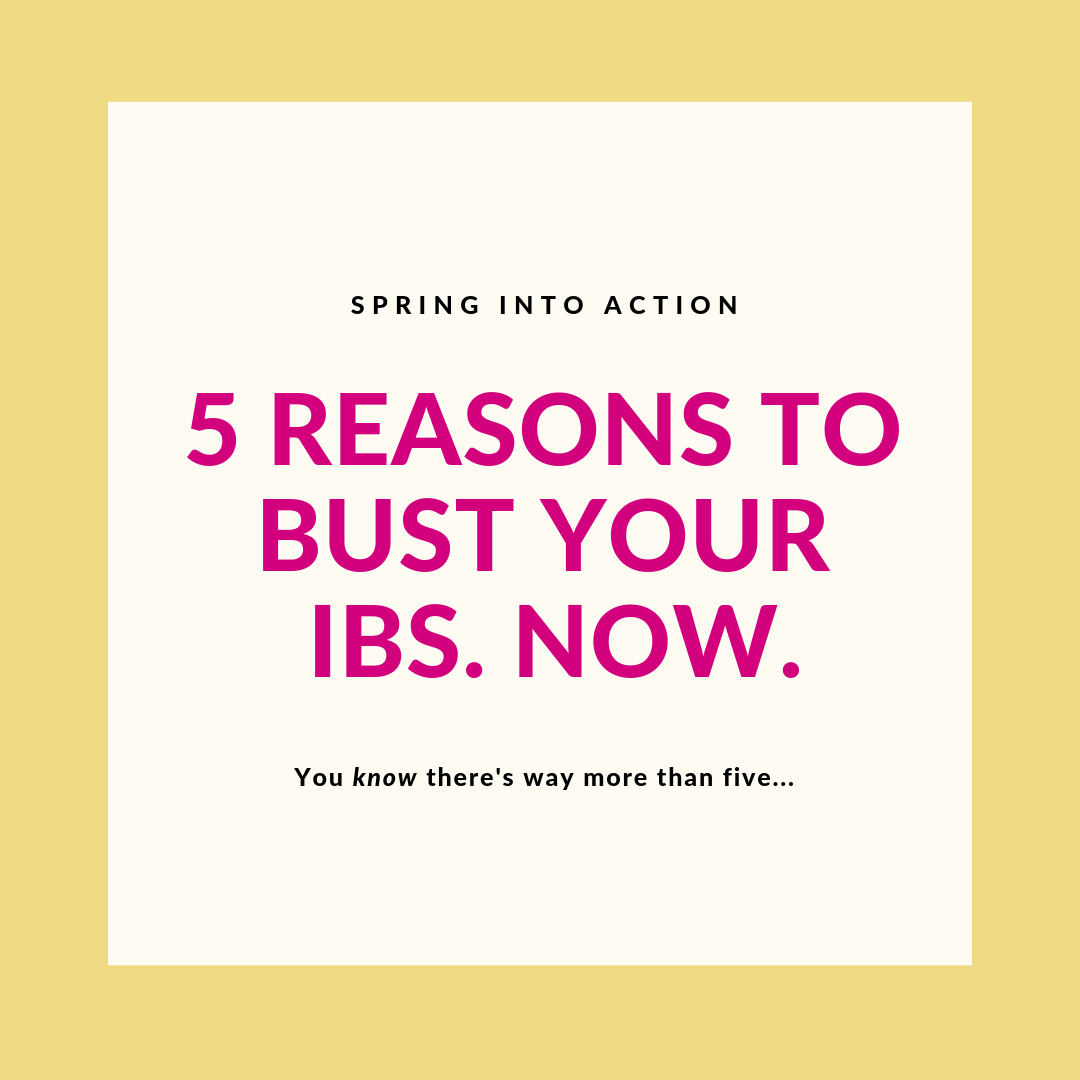 Here's 5 reasons you'll want to join the Bust Your IBS Symptom Challenge:
1. All the reasons in the list above (and way more)
2. It's only 2 weeks long (you can commit to that, right?)
2. You'll learn tools you can use on your own in the future
3. You'll get to talk to me LIVE and pick my brain on the bonus Q&A
5. It's only $50 (?! the Q&A alone is worth way more than that!)
…and 6. Prove that you want to get better by taking action (the universe will reward you, and you might eliminate your IBS sooner than you think!)
If you've been thinking about joining my IBS coaching program, joining this challenge is a no-brainer. See first-hand how I share everything I know with my clients and by the end of it maybe you'll be ready to make the leap!
What are YOUR 5 reason to BUST YOUR IBS now?